Our Attorney
Daniel P. Price
Dan Price was born in Duluth, Minnesota in 1950, Dan is the oldest of four brothers. He attended Concordia College, graduating in 1972. While at Concordia, Dan was a four-year member of his college football team and starting defensive lineman. He also served as Business and Advertising Manager of his college newspaper.
Following college graduation, Dan was hired by Concordia College to serve on its administration as Assistant to the Vice President for Development. In 1974, Dan enrolled in law school at the University of Puget Sound (now Seattle University School of Law), attending summer school and receiving his J.D. degree nearly a full year early in December 1976.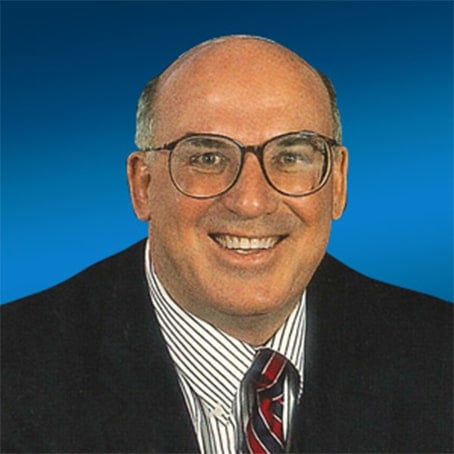 He was first admitted to the Bar in his home state of Minnesota and was appointed Prosecutor for the City of Moorhead, Minnesota. In 1979
Dan moved to Tucson and was admitted to the State Bar of Arizona. Although Dan is an active member of the State Bars of both Minnesota and Arizona, since 1979 his focus has been practicing law here in Tucson.
Dan is married to his college sweetheart, Patricia, and they have three children. Dan has been very active in his children's lives, particularly in the area of their extracurricular and athletic activities.
Dan has served as a leader of the Sabino High School Boosters, and is now active with the Friends of Harvard Football; he has been involved in scouting, coaching of youth sports, and various other activities. For many years, Dan served on the church council at Our Saviors Lutheran Church and as chairman of its Endowment Committee. Dan has successfully handled several cases resulting in million dollar or more verdicts or settlements for his clients.
Dan's philosophy is to diligently work for every client he serves to assure they receive a full and fair result for the losses they have suffered. Dan strongly believes in giving every client immediate and direct attorney access during the pendency of his or her claim.
Concordia College, Moorhead, Minnesota-B.A. 1972 (received President's Award)
Seattle University School of Law, Tacoma, Washington-J.D. 1976
City Prosecutor, Moorhead, MN – 1977 to 1979
PRICE and PRICE (founder/partner) – 1979 to present
Professional Associations & Memberships
Pima County Bar Association
Arizona Bar Association
Minnesota Bar Association
Arizona Trial Lawyers Association
American Trial Lawyers Association
American Bar Association
State Bar of Minnesota – 1977
State Bar of Arizona – 1979
Born 10/1/50, Duluth, MN
Married (Patricia) with three children
Sabino High School Football Boosters
Friends of Harvard Football
Our Saviors Lutheran Church Endowment Fund
Counsel for Our Saviors Lutheran Church (multiple terms)
Concordia College Alumni Association
Elks Club Little League Coach
Wagner v. Casteel, 136 Ariz. 29, 663 P.2d 1020 (App. 1983)
Abbot v. Abbot, MN Supreme Court (1979)
Do You Have A Legal
Problem
The lawyers of Price and Price have been serving Tucson since 1979.
Let's Talk & Fix Your Problem
OR CALL US TODAY 520-795-6630